Aronia juice is made from fruits from a farm which, thanks to the natural methods of aronia cultivation, has gained the honorable certificate of organic cultivation. This is why customers can be sure that the aronia berries used for the production of juice have full nutritional value and their growth is not supported by artificial fertilizers or chemical plant protection products. From the very beginning of the production process, we make sure that the juice has the best taste. Fruits are harvested at the optimal time of the year when they are 100% ripe. The juice is pressed solely from carefully selected berries which are very juicy and their taste is distinct.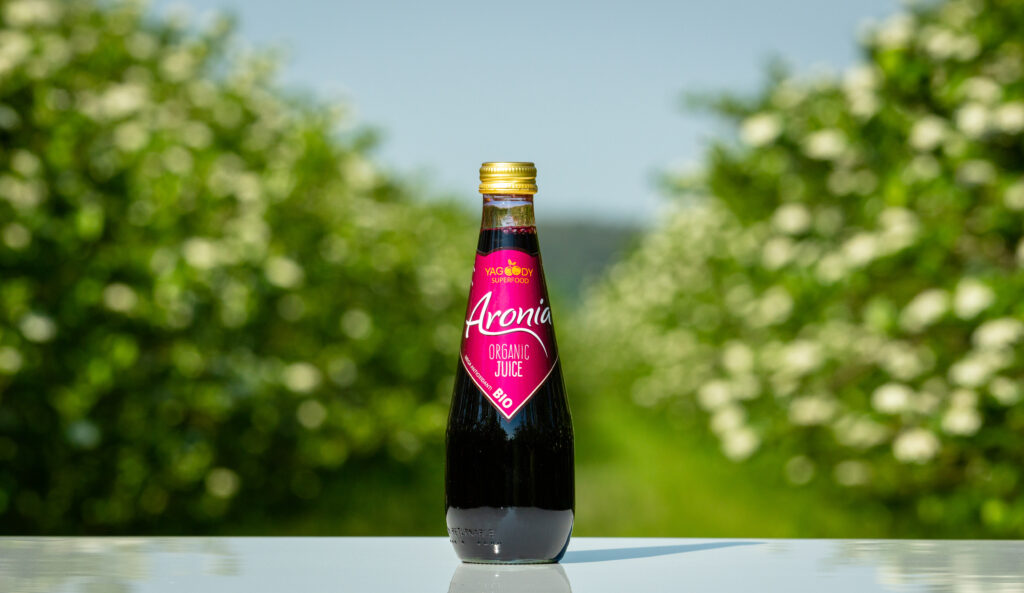 The juice contains solely aronia berries. Only ripe fruit from an organic farm are used for the production of juice, thanks to which we obtain a rich taste and color so additional flavor enhancers become unnecessary. The juice is 100% natural and pressed directly from fruits.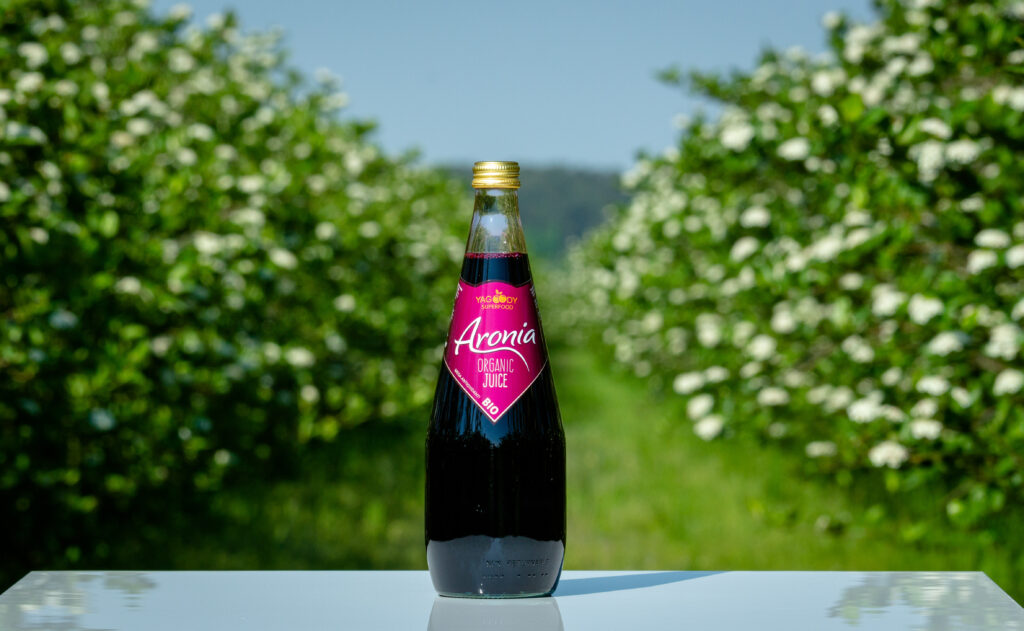 Aronia berries are a source of many valuable nutrients which are beneficial for our health, skin and well-being.* By choosing BIO aronia juice, you provide your body vitamins and minerals. One glass of juice can replace one of the five recommended daily portions of vegetables and fruits.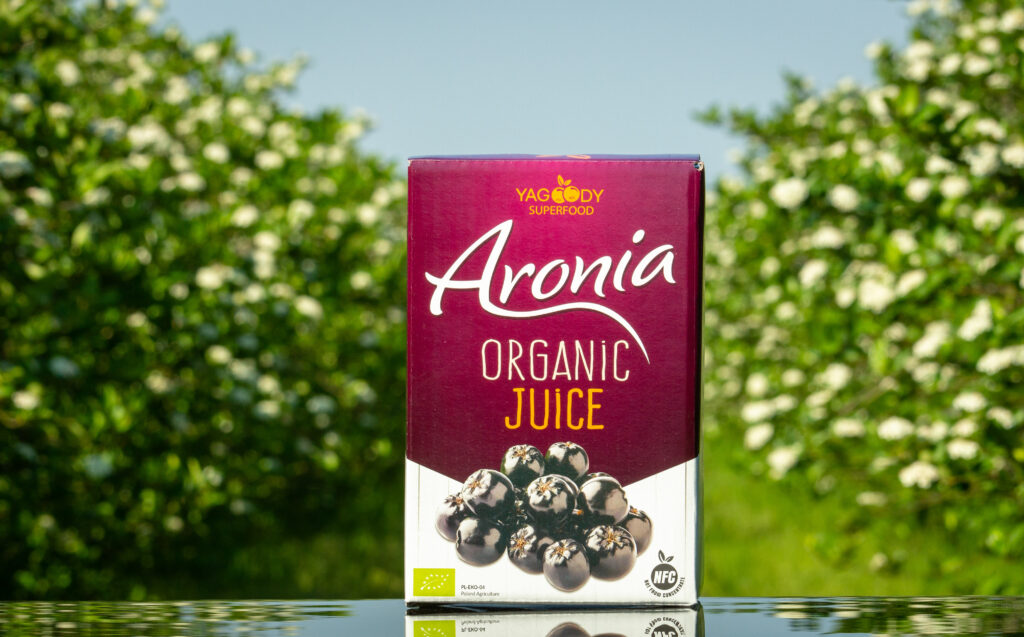 How to drink aronia juice:
Available juice packages:
Treat yourself to a tasty portion of health!
"Since I started drinking aronia juice, my blood pressure has stabilized and I am calm about my heart. I also got rid of discoloration on my skin
"
"Aronia juice has definitely improved my immunity, I haven't had a cold for over a year! I got rid of constipation and I have a lot more energy."